Here is another first attempt for me. Really had no idea what to expect. They started in the evening and were still going over 8 hours later!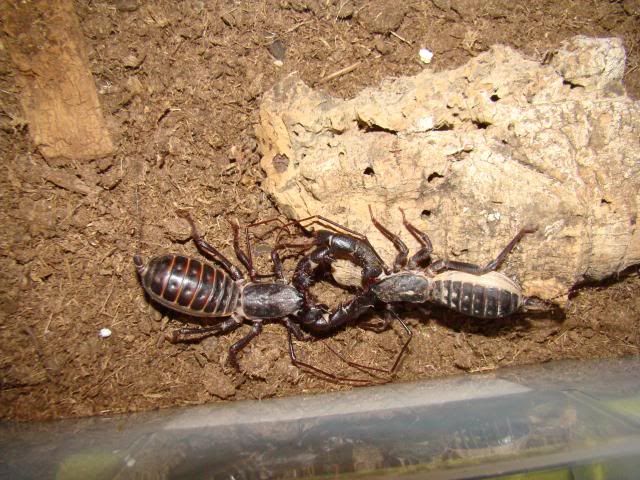 The male grabs her females first pair of legs (the antennae looking pair) and holds them in his chelicerae
He held her like this for a few hours while they walked around the breeding cage.
He then flipped around and they began walking in tandem.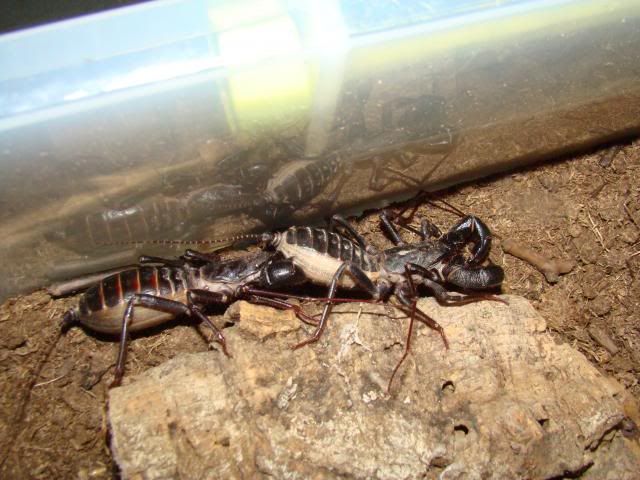 The next morning they were like this (sorry about the smudge on the lens)
I'm thinking the pairing was a success, but this is my first attempt with whipscorpions so I have no idea what to expect.