Small meeting this month - just Pam, Chris and myself, but we still enjoyed some good food, good conversation, and of course, some spiders. We decided to just take pictures of the spiders.
First off, we brought out some pairs to attempt. We had
A. avicularia
,
B. vagans
,
G. pulchripes
and
P. scrofa
. The avic female was hanging out on the side of her enclosure enjoying the remnants of last night's meal, so we didn't attempt those two at all, so on to the Chacos...
Here's the boy...
And here's the girl...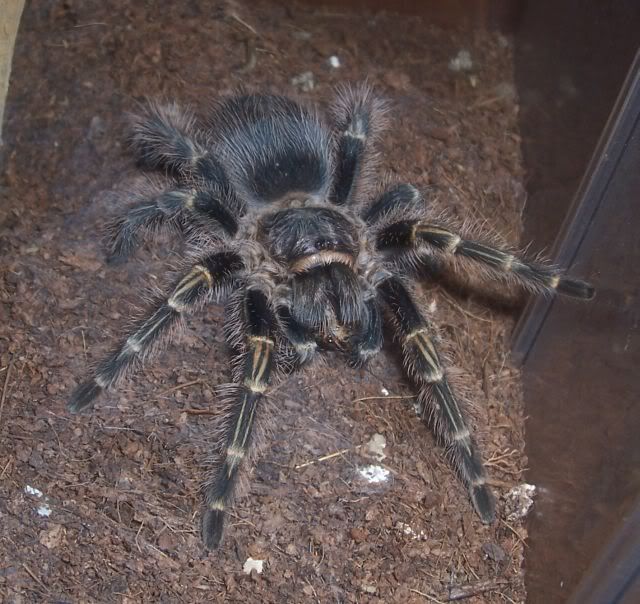 Notice she's also enjoying the remnants of last night's meal. So...another pair postponed. Though, to be fair...these 2 were paired a couple of times previously, and she is getting rather plump...so fingers crossed!
Next up, the
B. vagans
.
Here's the lady:
And her gentleman caller: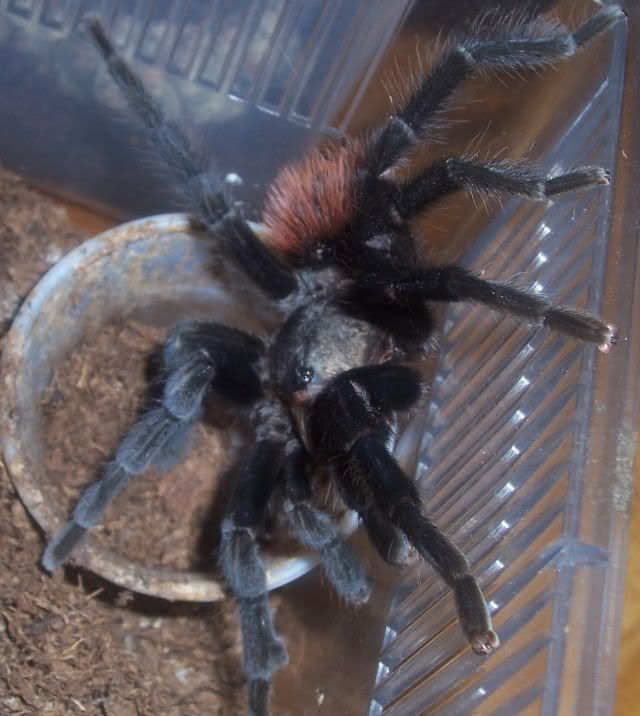 The two of them together:
This pair had also been together a couple of times previously, and the female here had just about enough of her suitor. She slapped him away despite his numerous attempts to court her. Eventually, he retreated. Hopefully, he got things done on one of their previous, more successful dates.
Next up was
P. scrofa
. We were all amazed at just how tiny the MMs of this species are. Not even the size of an adult dubia. For comparison, here's a shot of them in the same enclosure. Female is on the right, and is a solid 3-3.5" DLS.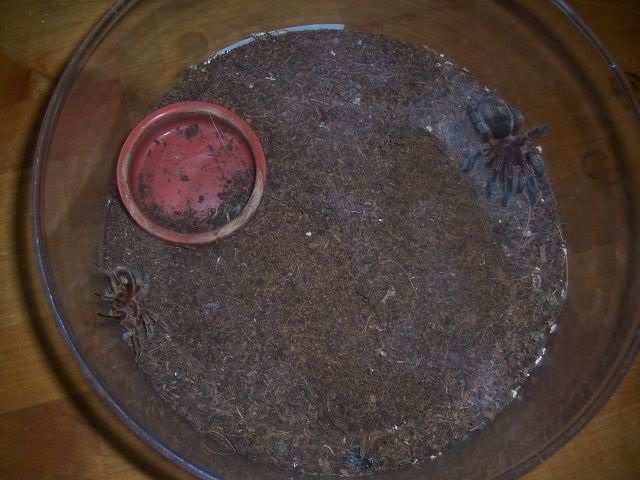 An up close shot of the lady:
And the gentleman: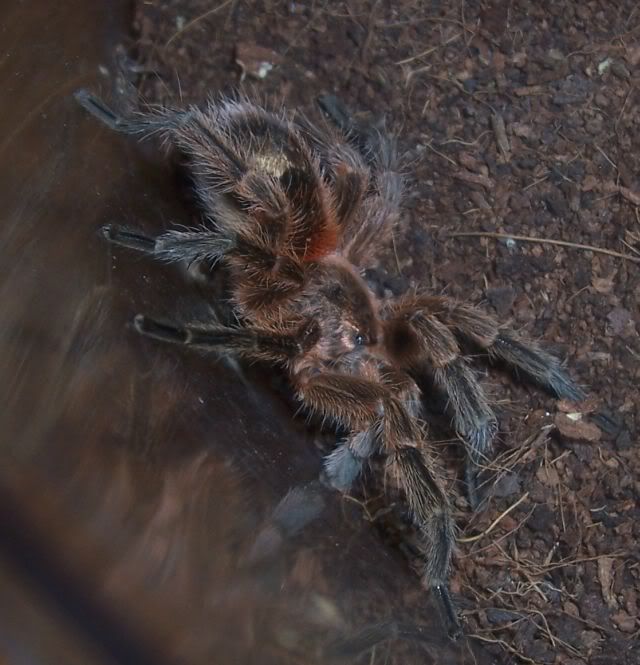 Sadly, things didn't go so well for this date. She approached him and when he made his move, she pounced, despite our attempts at intervention, there was no saving this little guy. She had a death grip on him and had punctured his abdomen, so we just let her have him. Apologies for the grisly pic here...but it also illustrates just how much she dwarfs him.
After that, we decided to rehouse an
A. geniculata
female that was outgrowing her former enclosure. Here's a pic of that pretty lady:
And finally, we did a brief photo shoot with my newest MM who decided to have his mature molt last night - and an upright molt at that. Thankfully, he didn't have any issue with getting his palps free.
Ain't he a pretty boy?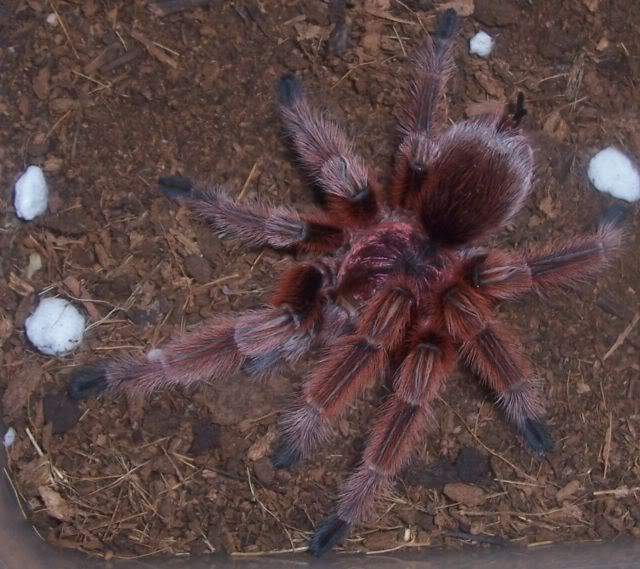 "No, no, not the flash!"
And after that it was pretty much time to wrap things up! Good times...well, for everyone except the scrofa boy. Stinkin' naughty male munchin' girls...