Successful
Female ID: "Geisha"
Female's Last Molt: 10/2010
Male ID: "Quagmire"
Male's Ultimate Molt: 11/12/10
Female is a sporadic eater. She is fed on either a weekly or bi-weekly basis, depending on whether or not she's accepted food. She typically eats either 3 adult crickets or 1 sub-adult or adult dubia per feeding. She is housed in a sterilite sweater box with 2-3 inches of coco-fiber substrate, a hide and large water dish. Conditions are kept dry, with the exception of the area immediately around her water dish. Temperatures on the shelf where she is housed during the pairings averages between 75 and 77 degrees with ambient room humidity being around 72%.
12/24/10: Female is fed (1 adult male dubia) in preparation for pairing.
1/1/11: First pairing. Successful. Probable insertion, female tolerated MM well.
1/9/11: Female is fed in preparation for pairing (1 sub adult dubia).
1/10/11: Second pairing. Successful.
2/14/11: Third pairing. Successful.
Pairing notes: This MM is a real go-getter! From the instant he enters the female's enclosure, he taps and vibrates and wastes no time in pursuing the female. The female never drums or does anything that outwardly indicates that she's interested, but the MM advances anyway. On the 3rd pairing, the male actually appeared to do all the work. Upon approaching the female, he pushed his way underneath the female and lifted her without any apparent assistance on her part.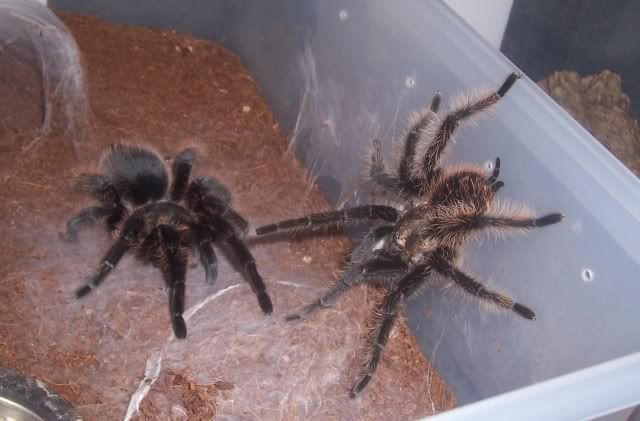 4/22/11: Female is looking noticeably gravid. She is moved to the upper shelf in my T room, where temps are about 5 degrees higher than where she normally resides (81-83 as opposed to 75-77). At this time I also top off and overfill her water dish.
5/9/11: Female is seen burrowing and excavating opposite her hide. She is refusing food.
5/29/11: Still refusing food. She is now very lightly webbing over the area she's dug out.
6/4/11: Heavy webbing noticed in the evening hours. Suspect she is getting ready to lay.
6/5/11: Sac constructed!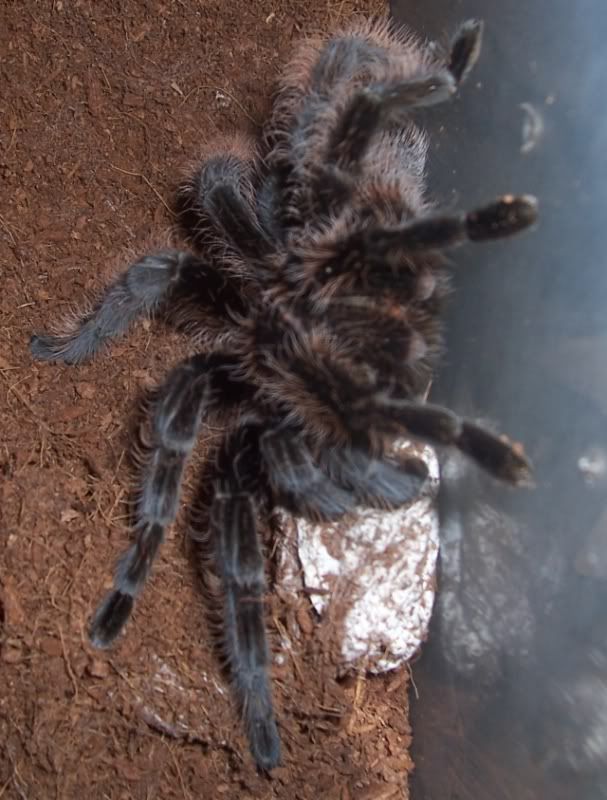 7/7/11: Pulled sac (30 day mark). I'm glad we chose to pull early with this girl. Upon pulling, I noticed that her construction of the sac was not as good as it could have been, and the sac walls were very thin and even unraveling in some parts. When opened, I noticed there were some portions of the eggs that were molding and stuck together. If left, I'm sure this would have spoiled the entire project. What had not molded had developed into very healthy little EWLs.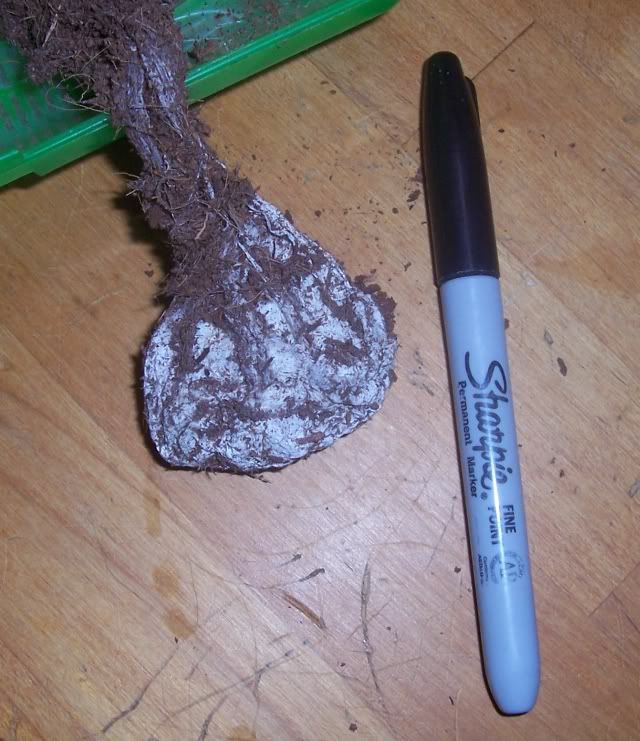 7/9/11: Molted to 1i - count = 377
8/18/11: Molted to 2i
8/25/11: Separated into individual containers. Final count = 349
Along the way, I did have a flew slings perish in the incubator before the 2i molt. I'm sure there was also some cannibalism before I had a chance to get them separated.
Jen

_________________
Jen Newman, LVT
Heartland Invertebrates


Due to technical difficulty, this is a new account - but the same opinionated user! Take that spam bots!!