I just completed my new enclosure for a communal group of C. Hentzi. It has bark from the long leaf pine tree on three sides.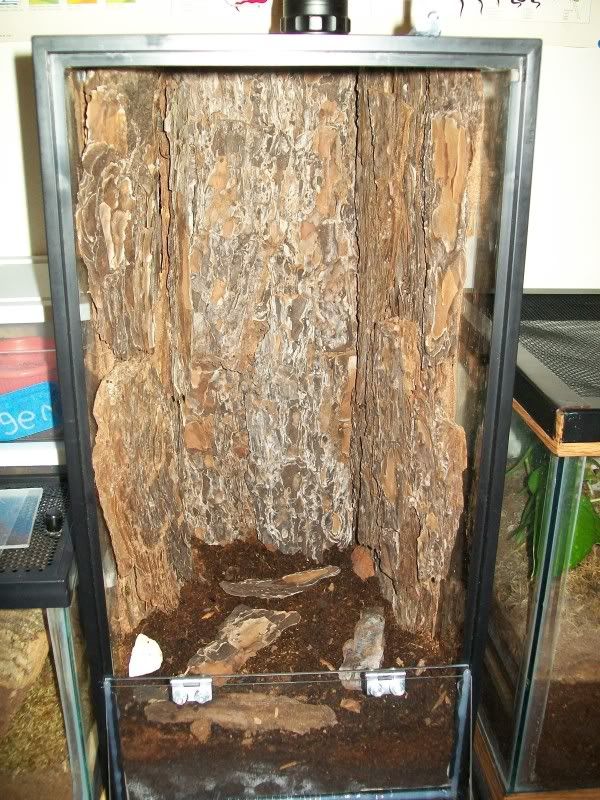 I etched a scorpion into the door for ventilation.
I also found one of my females with a brood on her back. For size reference the female's body is 3/4" from chelicerae to the base of the tail.
It's cool how the babies don't fluoresce.