Man I love these things. Their appearance, the way they walk and move, attack and eat prey and the coolest thing the way their eyes and head will follow a moving object.
These are
Gongylus gongylodes
, common name Violin mantids. I got these a couple of weeks ago and so far so good. They're pretty simple to care for, temps in the mid to upper 80's, a daily mist that evaporates within a few hours, a wide open well ventilated home and chow. These prefer flying prey but they're doing well on small crickets and fruit flies.
They get to three plus inches in length.
This is one of the better pictures. I took one right before this and the noise and flash made it turn it's head toward the camera and I kept wiggling a finger until the camera was ready for another shot. Staring right at me.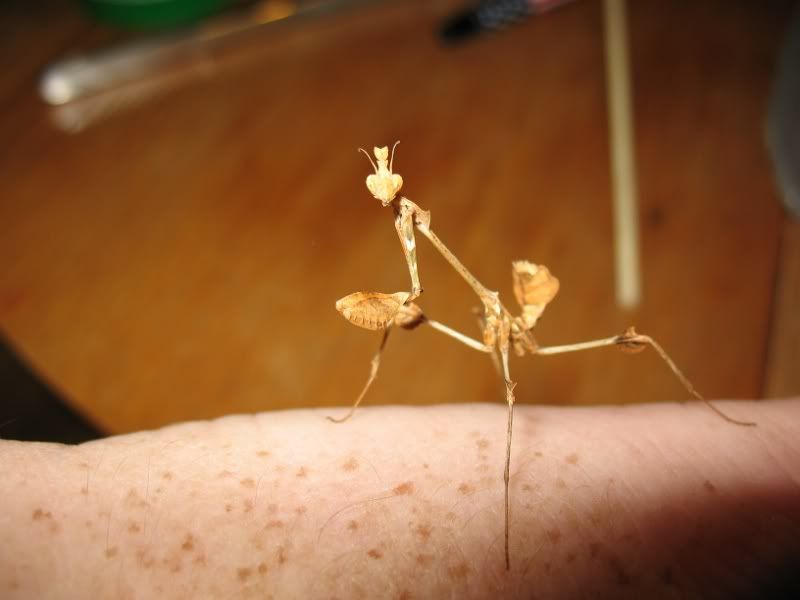 Not exactly sure how many you can see in this photo. There were eight of them when I started and I'm pretty sure the number remains the same. I have read that these are communal but I think I'm going to need a larger abode for them.
They also molt to grow. The first one of these I found on the bottom of the container broke my heart, thought I had lost one.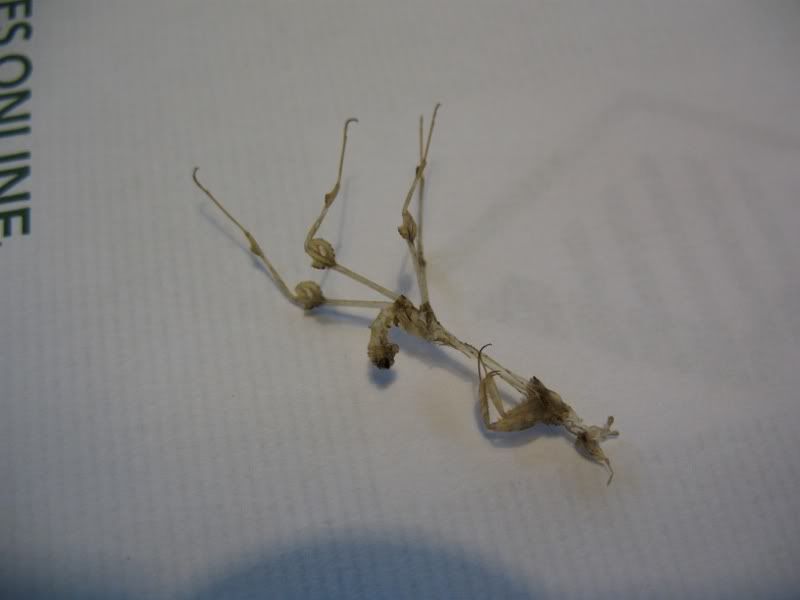 Thanks for checking out the thread.