This is a tomato hornworm,
Manduca quinquemaculata
enjoying a meal of one of my pepper plants. He/she is not my friend I'm afraid. This particular one didn't survive it's encounter with me and now after the fact I do regret that. I do like the moths they turn into. If I find another one, which I probably will, I'm going to see if I can get it to bury itself and pupate.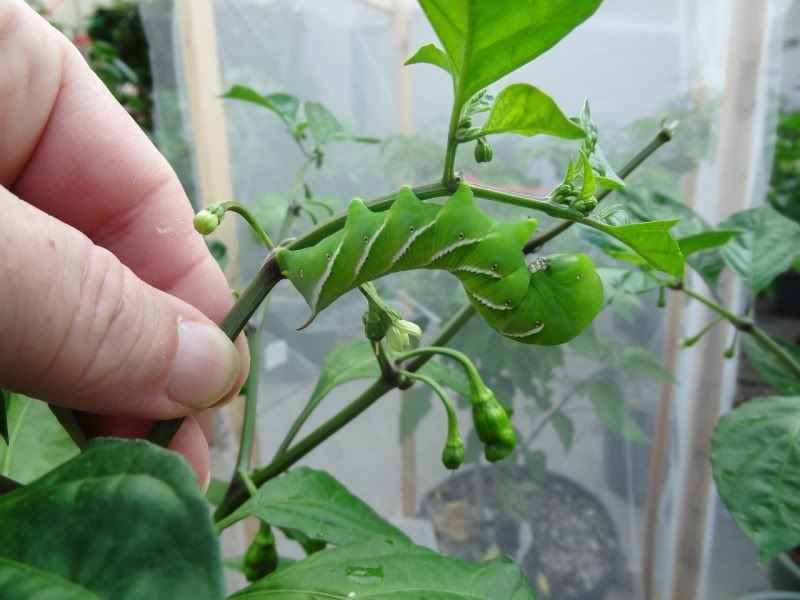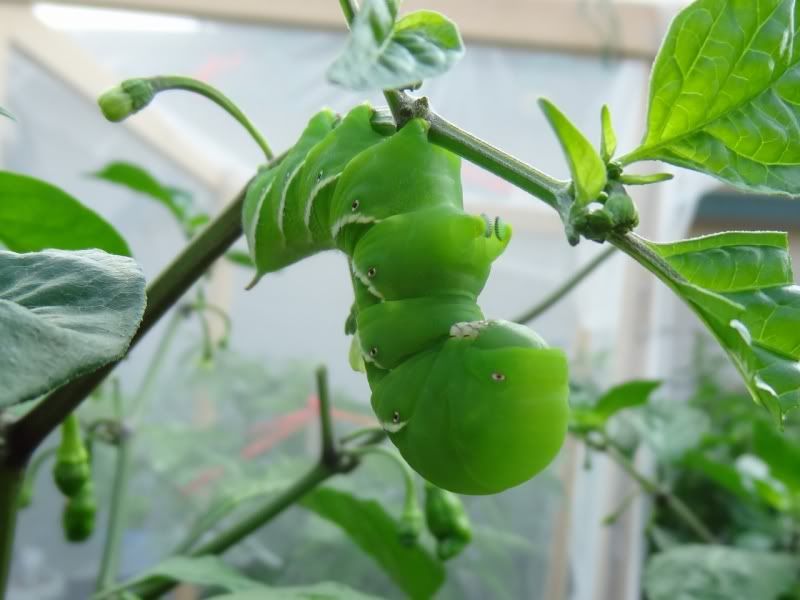 If you would like to know more check out this link:
http://www.google.com/url?sa=t&source=w ... lA&cad=rja