I went out blacklighting last night hoping to find some Centruroides hentzi scorpions. Instead, my black light showed me something else. Millipedes! These are of the Order Polydesmida (flat-backed millipedes), and as best as I can tell they are a Eurymerodesmus sp. Unlike some of the California millipedes that either bioluminate, or the whole body fluoresces, with these guys it's only the legs that fluoresce. Watching them walk around under a blacklight is very cool.
P.S. Does anybody know what happened to Rowland Shelley's Millipede Research page that used to be linked from the ATS main page?
Millipede under normal light
Millipede under black light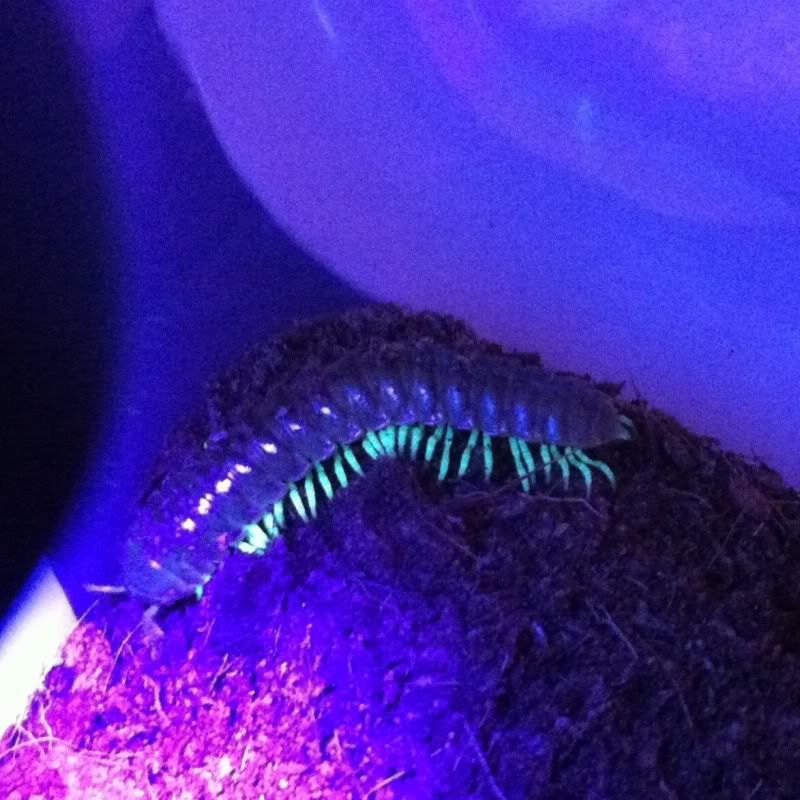 I took a video of them, but I 'm having trouble getting it to play online.