This is Lilly, she was my first Tarantula. Like alot of people got hooked on Robc's vids and was lucky when I found out I lived around ten miles from him.
She likes to hide alot so not a very clear picture.
L. violaceopes
This is Ricco, a MM A.avic I had for like a week when he molted mature:(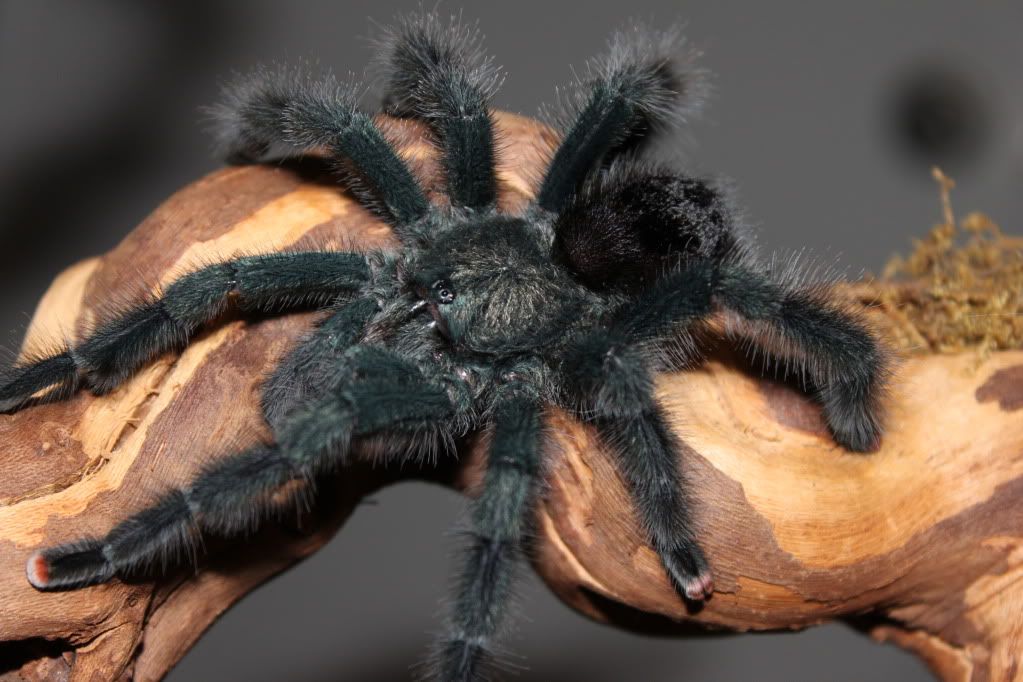 This is Flea a B. vagans I got as a freebie...I was new and never knew T's came that small. but he is a good eater and is growing at a good rate.
Got a couple of B.emilia think they are both male so guess I will be looking for a MF some ways in the future.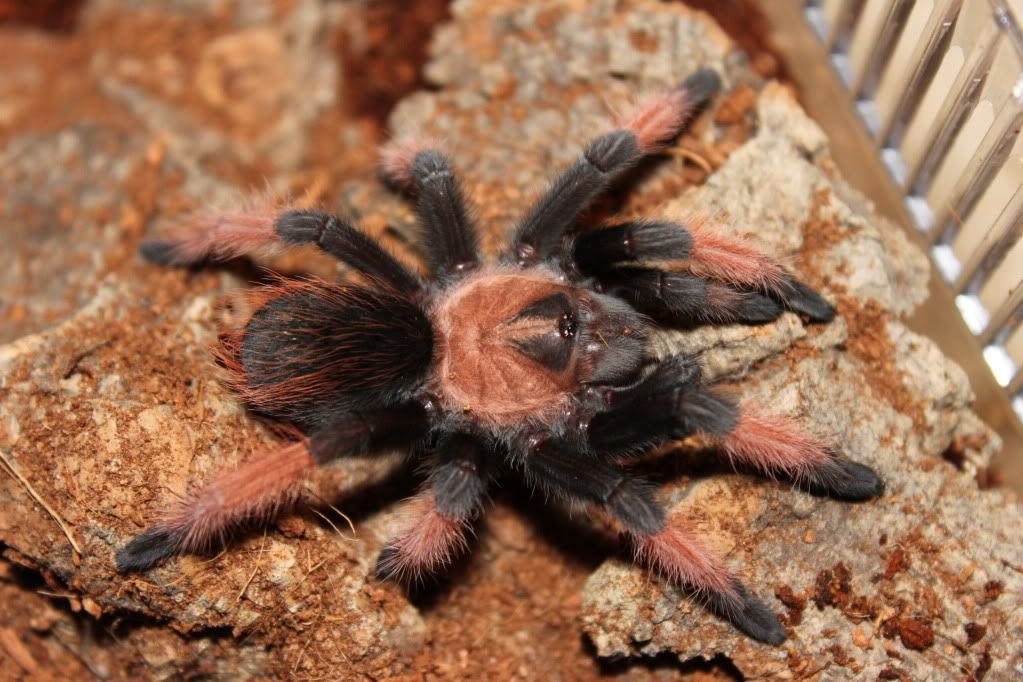 Had to get a G.rosea after reading stories of how strange they can be. She keeps me guessing from day to day of what kinda mood she is in lol.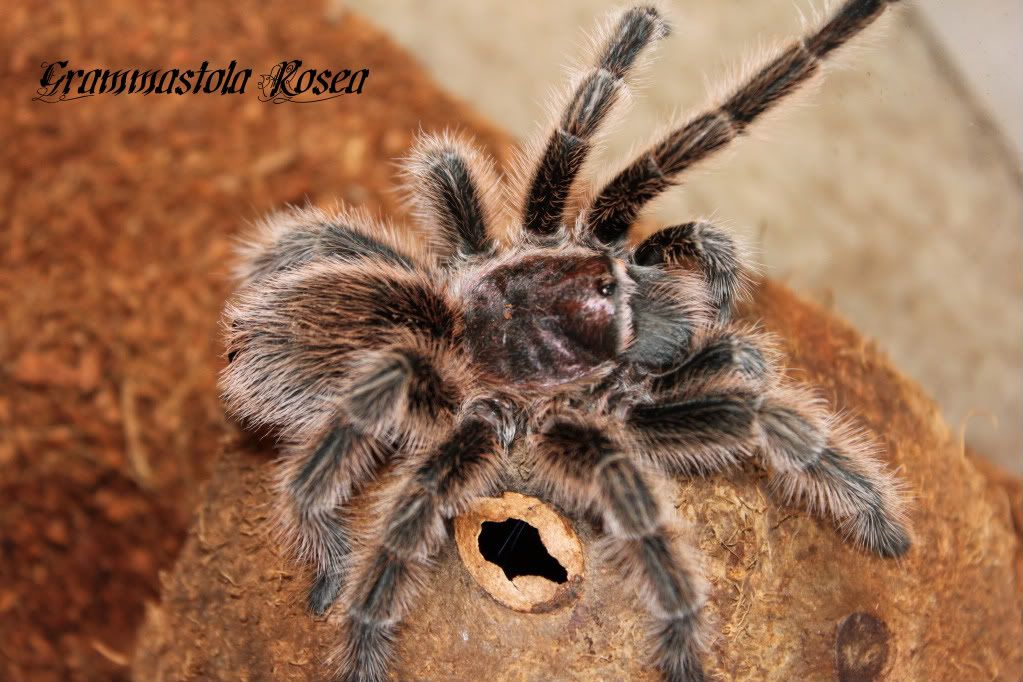 More to come.