Lately many people have shared some wonderful images of tarantulas. Not to be out done, and to keep myself out of trouble, I took an exuvium from a 3" G. pulchripes and took a few pictures.
Everybody loves "eyes":
Here is a little higher magnification. Notice how the eyes rise up out of the surrounding exoskeleton:
Another favored image is that of the "feet" or tarsal pads:
Upon closer inspection, I noticed that not only were the setea numerous,but also covered in fine "hairs", it is no wonder these things are able to walk on water!:
How about a fang and cheliceral teeth?
And finally, this is a shot of the inside surface of one of the leg segments. Notice the pores which would connect to sensory setae? I've seen the membranous filaments before, but can not nail down what they are, possibly the remains from the musculature?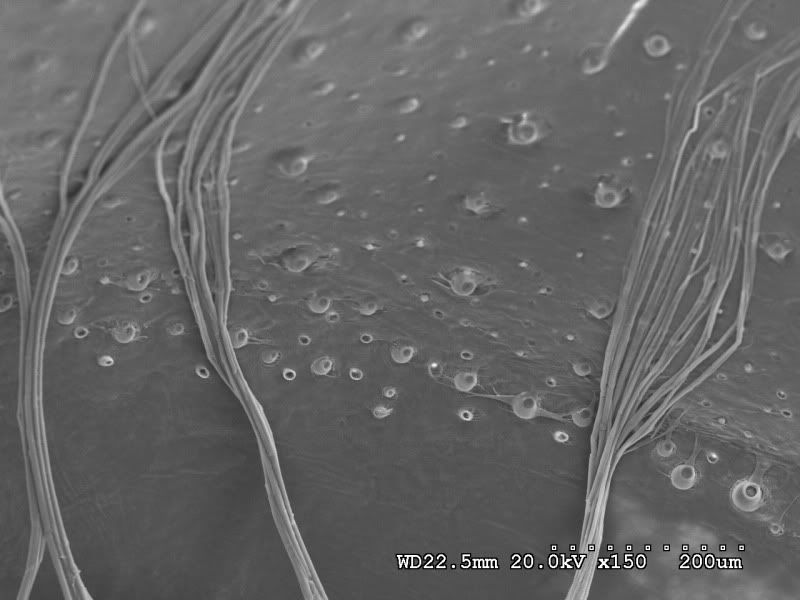 In any case, macrophotography is the way to go, over SEM, unless you want to look at setae and pores... these critters are just too big!