Day 1 at the Bug Fair.
We didn't have the overwhelming crowds from last year which was nice since we got to spend more time with each person answering their questions.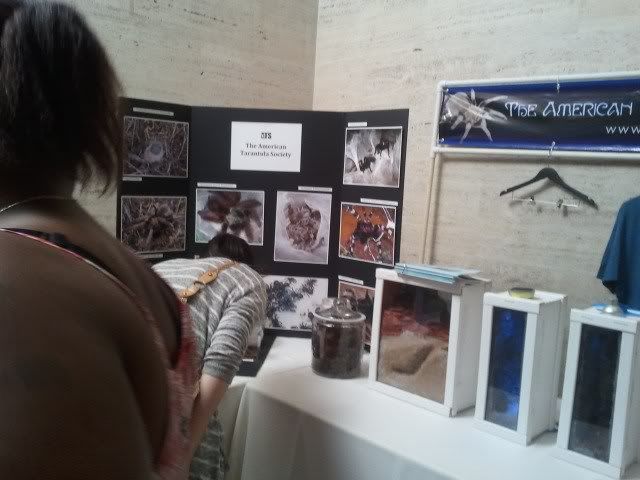 Here is Dawn educating the masses.
Anette showing how fascinating tarantulas can be.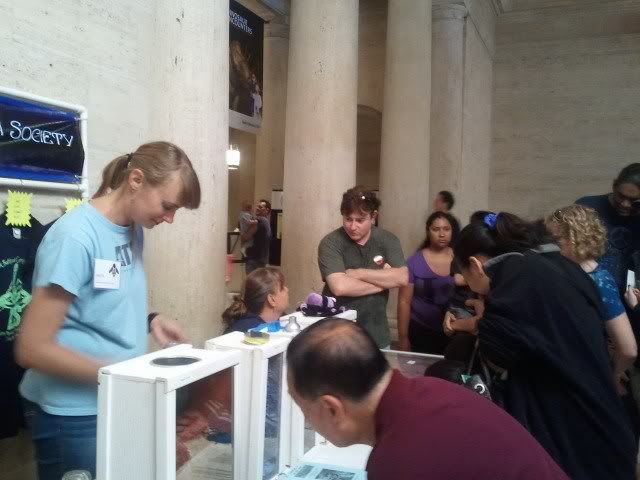 Squeaky, everyone's favorite prop at the ATS table.
It has 2 squeakers on each leg and the kids went crazy squeezing them and making a lot of noise. We learned from last year and today it was kept out of reach
Other educational tables.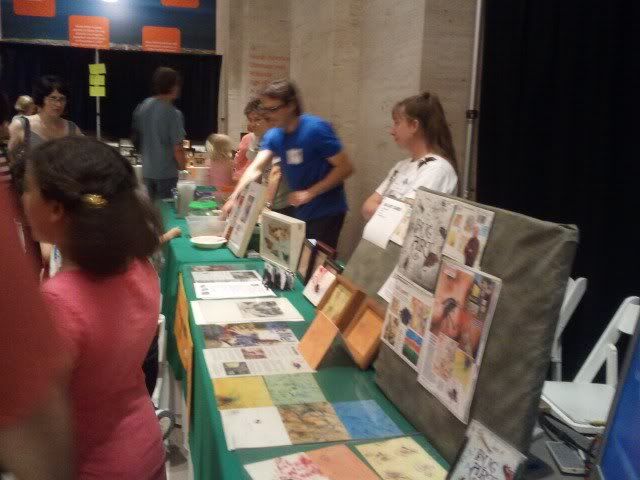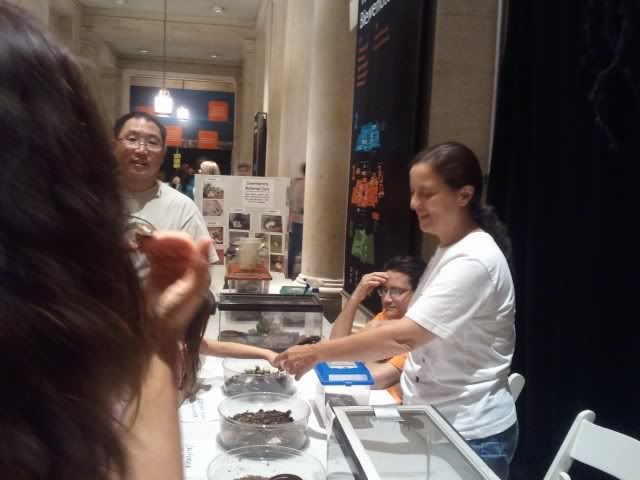 Some of the awesome vendors